Puny God
10/22/20, 7:57 PM by Shazena Khan
Loki looks up at Romanoff when Hulk leaps up, grabbing him and throwing him through the window of the penthouse.
PENTHOUSE, STARK TOWER - He roars and moves towards Loki, who gets to his feet.
LOKI ENOUGH! You are, all of you, beneath me! I AM GOD, YOU DULL CREATURE, AND I WILL NOT BE BULLIED BY-
Hulk grabs Loki by the feet and smashes him into the floor repeatedly, then throws him aside and walks away.
HULK Puny God.
Loki whimpers in pain. He has been beaten into submission.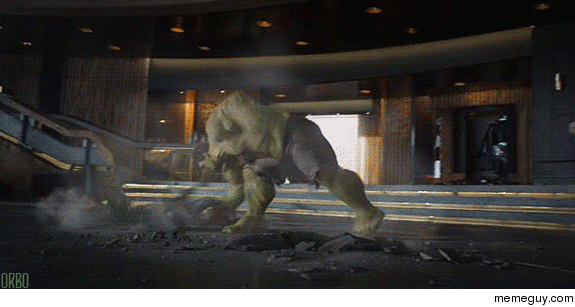 ---