I... knew... it...
10/26/20, 3:23 AM by Shazena Khan
Steve slashes at Thanos. The Titan brutally bats him aside. Thor attacks, but Thanos drives him through walls of debris. THANOS SMASHES HIS FIST INTO THOR'S FACE, OVER AND OVER. Thor calls for Stormbreaker, but Thanos intercepts it. He presses the blade into Thor's chest, trying to drive it home. Then, across the field...MJOLNIR RISES INTO THE AIR. THANOS GRINS, ABOUT TO FINISH THOR OFF, WHEN...MJOLNIR FLIES IN, KNOCKING THE AXE OUT OF HIS HAND. Follow the hammer as it flies back to the only other man worthy enough to wield it...STEVE ROGERS. Half-conscious, THOR SEES STEVE HOLDING MJOLNIR. THOR I...knew...it...
STEVE ATTACKS, CRACKING THANOS IN THE JAW. THANOS TUMBLES. BEFORE THE TITAN CAN GET UP, STEVE CALLS DOWN THE LIGHTNING AND SENDS IT CRACKLING INTO THANOS' BODY. Steve leaps, trying to finish Thanos off...BUT THANOS ROLLS ASIDE, HEAD-BUTTING STEVE BACKWARDS. THANOS GETS TO HIS FEET, A FAINT SMILE ON HIS FACE. HE WHIPS OFF HIS HELMET AND ATTACKS STEVE WITH HIS BLADE. BLOW AFTER BLOW. IT'S ALL STEVE CAN DO TO GET HIS SHIELD UP. 122 123 THANOS HACKS THE SHIELD TO PIECES, FINALLY KNOCKING STEVE ACROSS THE FIELD. Steve lies beaten, half a shield still attached to his arm. THANOS In all my years of conquest... Thanos looks out at the tiny human struggling to stand. THANOS (CONT'D) Of violence and slaughter...it was never personal. Thanos gestures behind him as A RUMBLE ECHOES. THOUSANDS OF ALIENS RING THE LIP OF THE CRATER: THE BLACK ORDER LEADS A PLATOON OF CHITAURI, SAKAARANS, AND OUTRIDERS. THANOS (CONT'D) But I'll tell you now, the things I'm about to do to your stubborn, annoying, little planet... Q-SHIPS, DROPSHIPS, NECROCRAFT, AND LEVIATHANS BUZZ ABOVE. THANOS (CONT'D) I'm going to enjoy it. Very, very much. Steve stares at Thanos and his army. And even in the face of such overwhelming odds...he gets to his feet. THANOS stares, almost sad, as Steve tightens the broken shield on his arm...AND STARTS WALKING TOWARD HIM. One man against thousands. All alone. But just then, Steve's COM CRACKLES. He strains to hear. The com crackles again. We can make out A MUFFLED VOICE. MUFFLED VOICE (ON COM) -ap-...-comin-...-otSteve shakes his head, trying to clear it. Slowly, SOUND RETURNS...AND THE WORDS RING CLEAR: SAM WILSON (O.S.) Cap. On your left.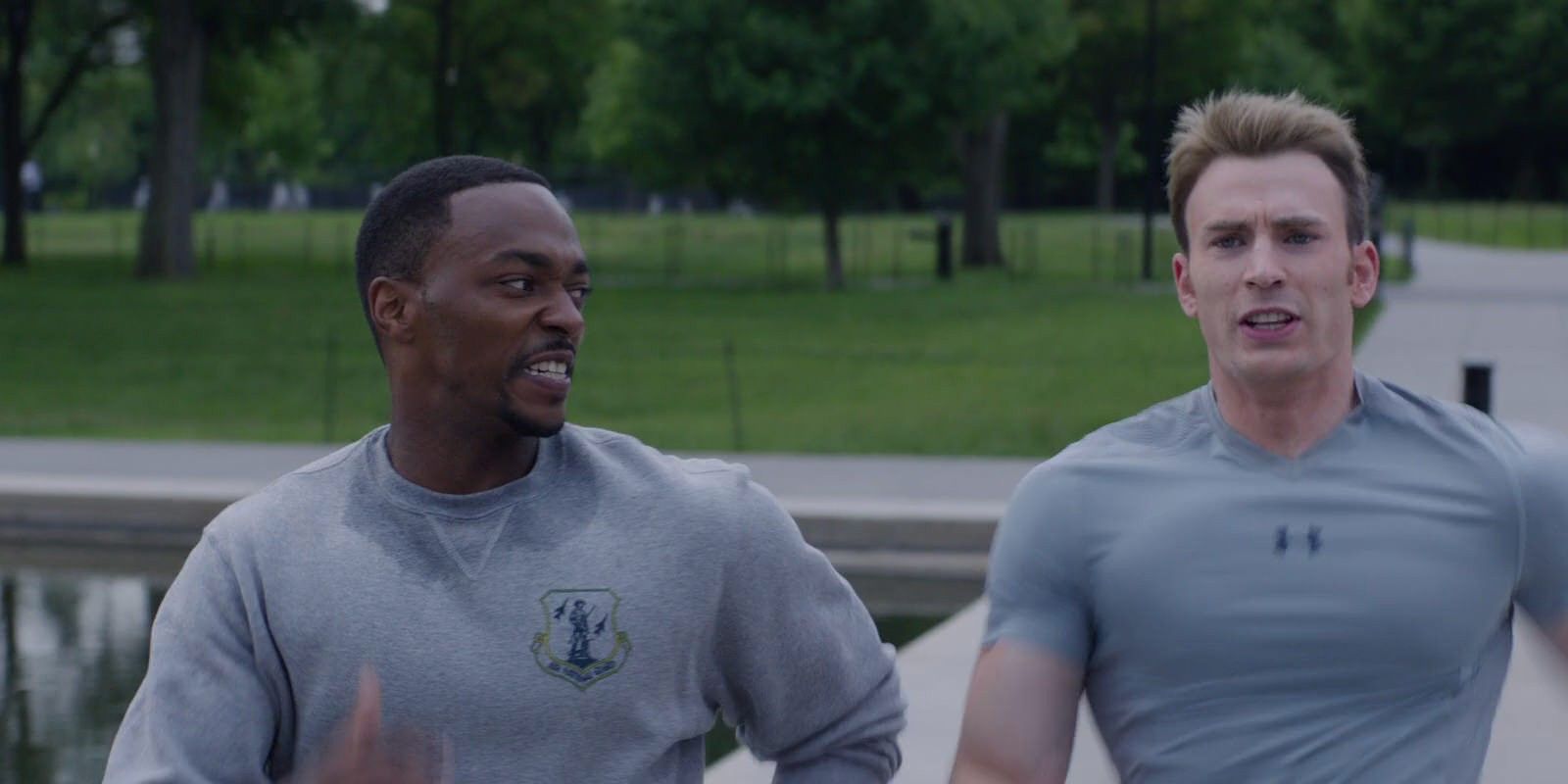 ---